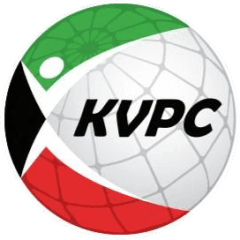 Kuwait Vietnam Petrochemicals Company Limited "KVPC" is 100% FDI company established on 22nd December 2017 at Tinh Gia District, Thanh Hoa province.

KVPC is invested by Petrochemical Industries Company K.S.C. Our parent company has more than 50 years' experience on the chemical industry with high reputation for reliable supply of high-quality products.

KVPC is established in Vietnam to continue the mission of our parent company is to achieve a position of leadership with downstream extension into high value petrochemical businesses.

KVPC is a project which is invested in Vietnam with connection to Nghi Son Refinery and Petrochemical LLC "NSRP". We are main partner of NSRP in distributing 75% quantity of Polypropylene product.

Our main business activities are distribution of products Polypropylene, Polyethylene, Paraxyelene, Styrene and doing import and export these products.